Family Activity: "All About Me" Poster Presentation
---
---
CHILDCARE & PRESCHOOL
​"FIRST STEPS TO LIGHTHOUSE"
CALL NOW 912-538-8811
QUALITY CARE

PRESCHOOL
Lighthouse Early Start Academy -Big Yellow house @ the corner of 5th & Bay St.
Across from the old football field; now soccer field.
Home of Preschoolers Penguins,
​Private Pre-K Starfish , and
Lighthouse Cafe' for Afterschoolers and SUMMER CAMP


---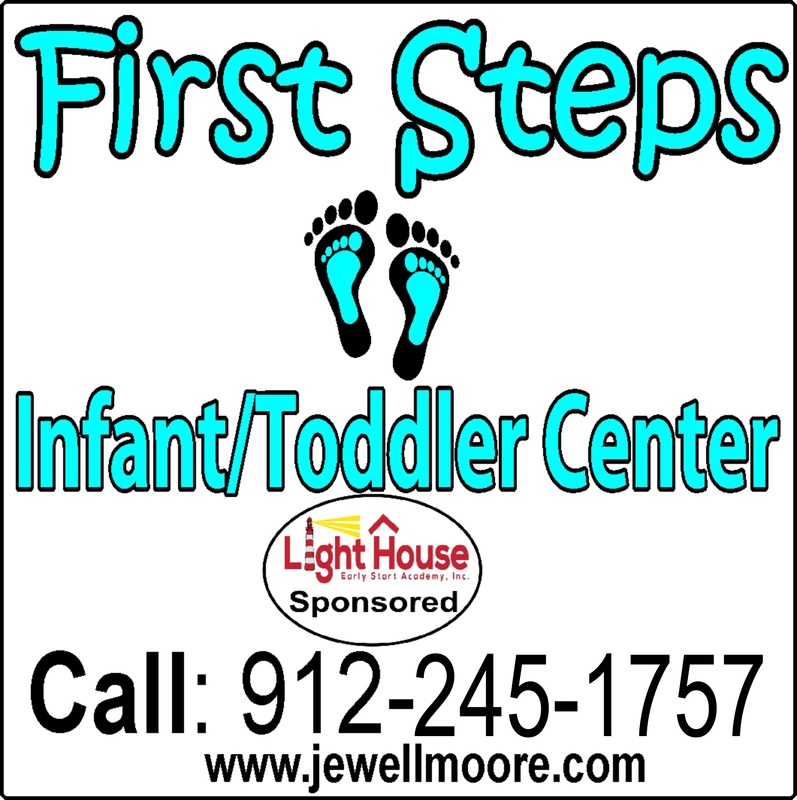 ---
BABIES: Infant/Toddler Center -
Corner of Church St./4th St.
​1 block down from the Post Office
EMAIL: lighthoz@bellsouth.net
Family Activity: "All About Me" Poster Presentation
---
---
---
Q U A L I T Y
Child Care

For Child Care Enrollment and Employment Applications, C L I C K below.

Child Care Enrollment Application Click to your RIGHT. Employment application CLICK to your LEFT.

---
---
---
---
CALL NOW: 912-538-1735 OR 538-8811
---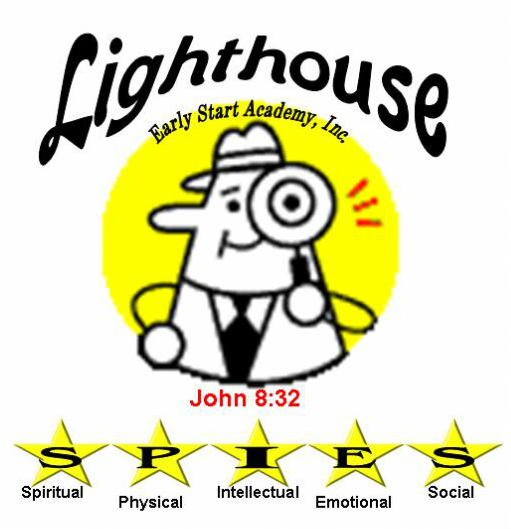 We serve the "W H O L E" child. We are the official Child Care "SPIES"
---
Lighthouse's Theme Song:

Short & Bright
Here is my door & here is my light;
When I want to learn more,
I go to school,
For that's where I learn the
GOLDEN RULE!
Lighthouse Early Start Academy, Inc. was established April 2000. It was birth from Hannah Christian Academy which was founded in 1996. These educational services were formed to serve the academic and spiritual developmental needs of children. It is still our purpose to serve our YOUNGEST citizens now as we prepare them to be confident, whole, fluent, and prosperous. #StartingNow. Come and join us.
Policies: Inclusion , Health Screening, and More
| | | | |
| --- | --- | --- | --- |
| | Contact us: lighthoz@bellsouth.net​ | | |
Jewell Moore, Christian, Wife, Mother, Grandmother, Minister, Coach, Mentor, Leader, Bible Study Teacher, Keynote Speaker, Entrepreneur, Infant-Toddler Specialist, Curriculum Developer, Coach, CDA Mentor, PITC Trainer, and Speaker First Steps to the Lighthouse at 507 E. 5th St. or 501 Church St. in Vidalia, GA 30474 https://www.facebook.com/VidaliaChildCare/settings/?tab=settings